Here is a map to help you find where your booth will be located inside the
Suwannee High School gymnasium.
You may pull up to the back door of the gym to set up your table on August 3, 2018 from 4pm to 6pm. If you prefer to wait until Saturday morning, you may do so, but you will NOT be able to park this close. The gym will be locked overnight.
We will open the gym for vendors at 8am on August 4, 2018.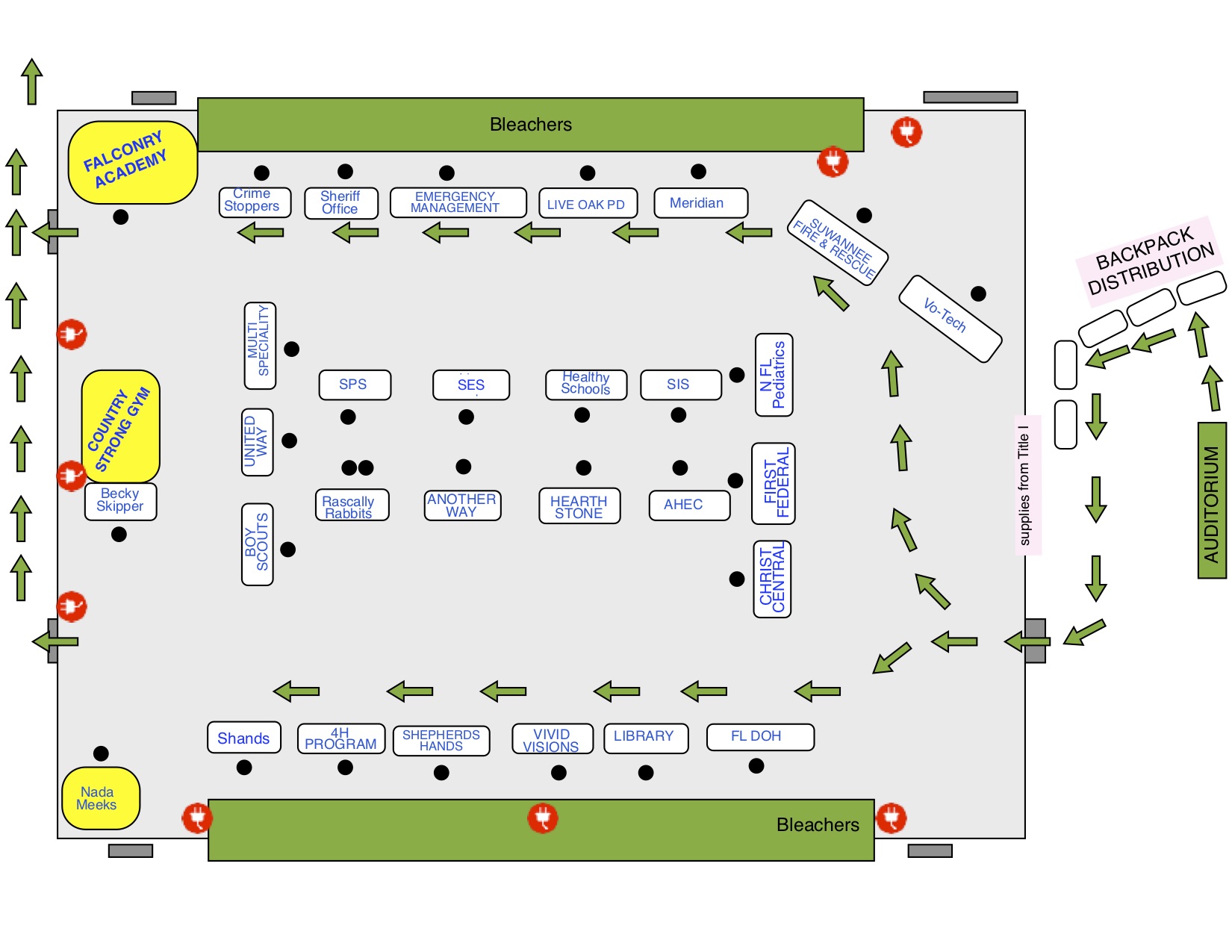 2018 Back to School Bash Booth Registration
August 4, 2018 – 9am to 11am
Suwannee High School
If you are having a booth or volunteering at the Back to School Bash,
here are a few things we wanted to let you know before the event:
Wear lightweight, comfortable clothing. We will do everything possible to keep volunteers cool but not all areas are air conditioned.

Vendors and volunteers should enter the SHS Campus at the Pinewood Drive / Pine Avenue entrance, then proceed GYM.

When you arrive at the event, please go to the Gym entrance. This will be located at the back of the gymnasium (see map).
No smoking or tobacco products will be allowed on campus.

The goal of the Back to School Bash is to help reduce the financial burden needy families experience when preparing their children to start school and to ensure children have the basic essentials for starting school.

Contact email youthadvocacy@mac.com