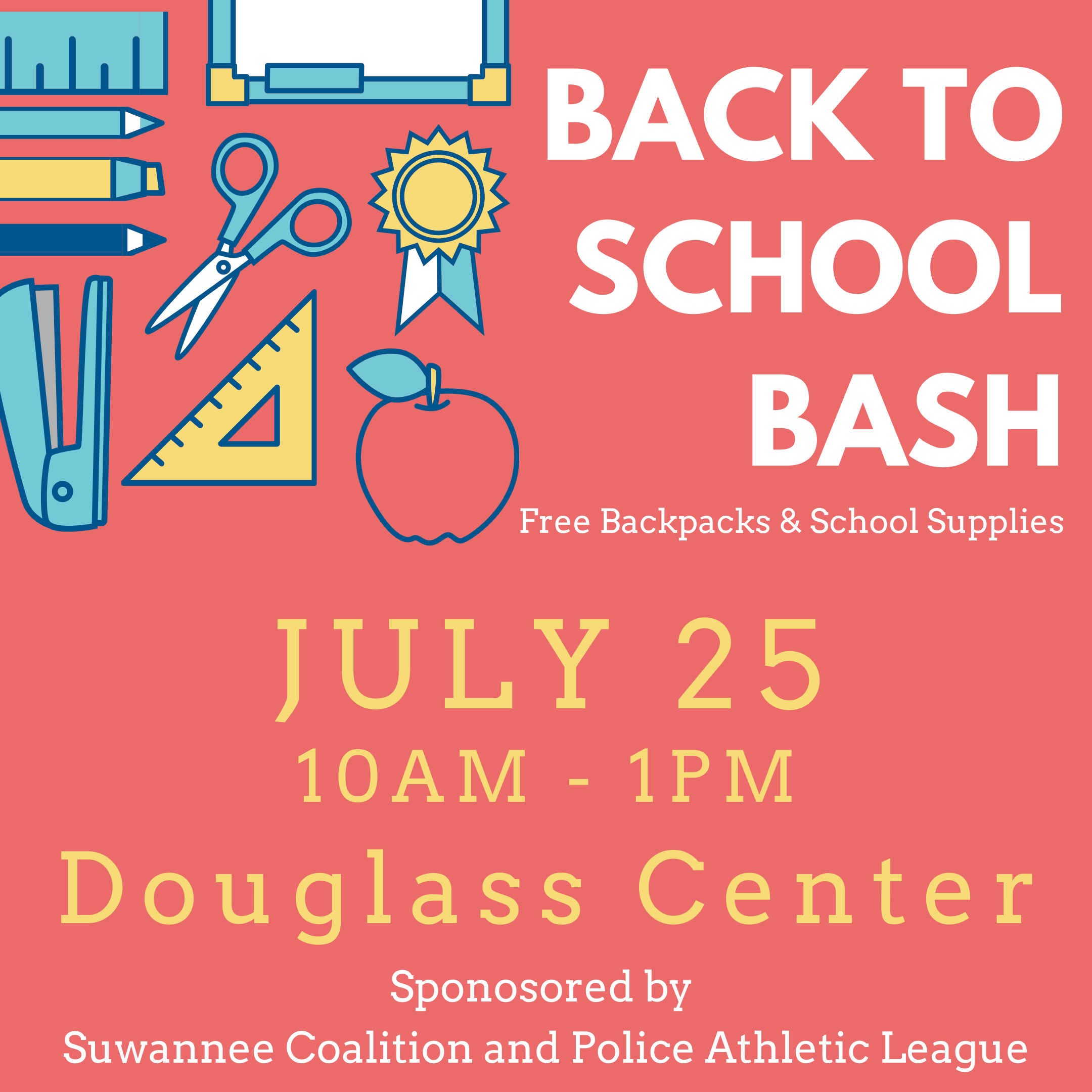 Free Backpacks and School Supplies Drive-thru event at the
Douglass Center
617 Ontario Avenue Sw
Sponsored by Suwannee Coalition and Police Athletic League
About the Bash
The Back to School is a collaborative effort between faith groups,
nonprofit organizations and the business community.
We come together for the purpose of providing backpacks and
school supplies to the children of our community.
We offer a message of encouragement to help families start the year on a positive note
and provide a service provider expo featuring more than thirty local organizations.
The Back to School Bash is a program of the Suwannee Valley Youth Advocacy Partnership, Inc.a 501 (c) (3) Non-profit Organization
Public Charity Status 170 (b) (1) (A) (vi) State of Florida Charitable Organization Registration Number #: CH17934